Hi friends! I wanted to share a fun little birthday card trio I created with the fun new "Spring Things" collection by Doodlebug! I love creating "seasonal" birthday cards, and this collection was perfect for birthdays coming up in the next few months!
You can see more and read all of the details over on the doodlebug blog HERE!
I sure love all the fun embellishments that coordinate with this collection!
These clear/printed acetate pieces are so fun!
Here are a few quick links to some of the products I used: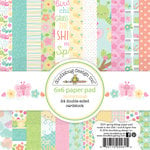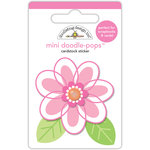 Doodlebug Design - Spring Things Collection - Doodle-Pops - 3 Dimensional Cardstock Stickers - Dainty Daisy
Scrapbook.com
{Thank you for clicking on these affiliate links to purchase these awesome products!}